Förderungspreis des Landes Steiermark für zeitgenössische bildende Kunst 2021
Neue Galerie, Universalmuseum Joanneum
10.12.2021-01.05.2022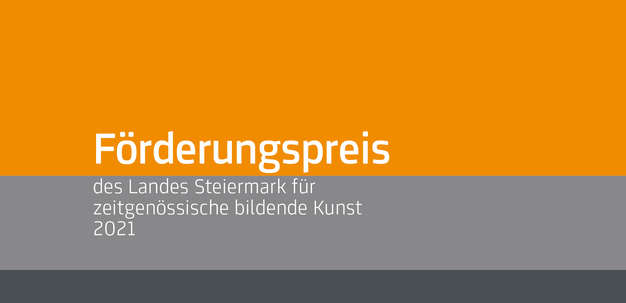 Kuratiert von: Lina Albrikiene (Radvila Palace Museum of Art, Vilnius, LT)
Koordiniert von Günther Holler-Schuster
"APEIRON. – Why Austrians Now? – Austrian Expedition 2021."​
Radvila Palace Museum of Art, Vilnius, Lithuania
11 November 2021 – 30 January 2022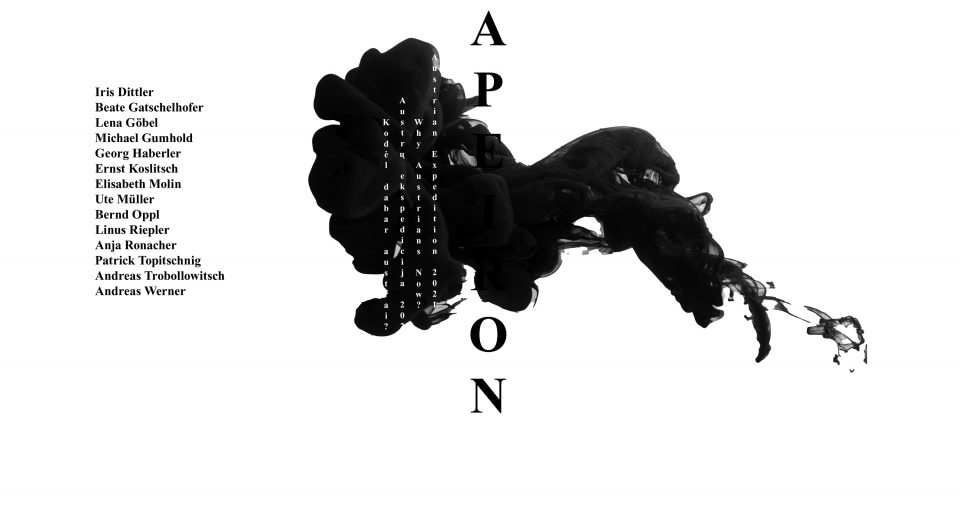 The exhibition-expedition APEIRON – Why Austrians Now? – Austrian Expedition 2021 explores the works of fourteen contemporary artists living in Austria, encapsulating complex experiences of absence and absurdity, and subtly conveying immersion in each of their inner journeys or even a hidden post-apocalyptic sense of empathy.
The artworks create an expedition across multiple fronts. An expedition through absence, time, imagination, fictional landscapes, inner spaces, galaxies, unusual and unnerving sounds. Visitors will encounter mythological and robot-like creatures, prehistoric animals alongside artificial birds. In the live performance, the artist is the only human left breathing among the artifacts, noisy hybrids, volcanic substances, ancient trophies, and magnetic fields. It is a contemporary Odyssey reflecting the modern condition – the uncertainty caused by the pandemic, which has limited usual travel and stimulated an inevitable plunge into imaginary voyages. The travel experience and imagination will be guided by an essay – an audio recording – and a video created by the curator and presented as a prologue to the exhibition.
Artists: Iris Dittler, Beate Gatschelhofer, Lena Göbel, Michael Gumhold, Georg Haberler, Ernst Koslitsch, Elisabeth Molin, Ute Müller, Bernd Oppl, Linus Riepler, Anja Ronacher, Patrick Topitschnig, Andreas Trobollowitsch, Andreas Werner.
Curator Lina Albrikienė
Die TRAFO-Clique
Kunstverein Eisenstadt
13. September – 28. November 2021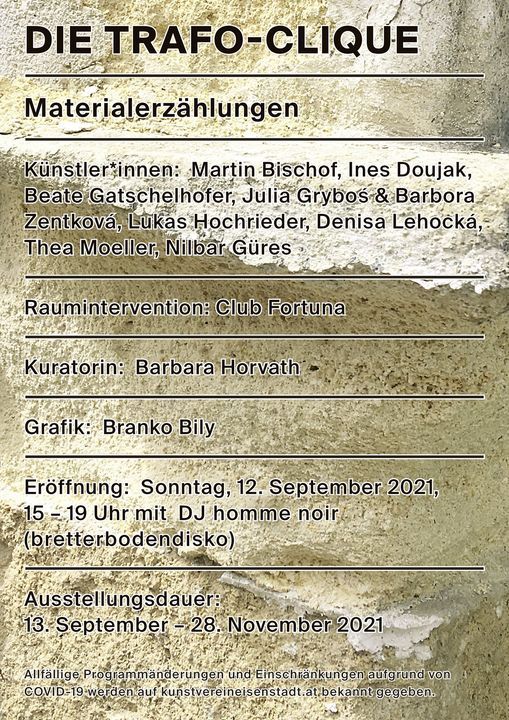 DIE TRAFO-CLIQUE (Materialerzählungen) – Ausstellung (kunstvereineisenstadt.at)
Künstlerinnen: Martin Bischof,Ines Doujak, Beate Gatschelhofer, Julia Gryboś & Barbora Zentková, Lukas Hochrieder, Denisa Lehocká, Thea Moeller, Nilbar Güres
Raumintervention: Club Fortuna
Kuratorin: Barbara Horvath